Sun Odyssey 47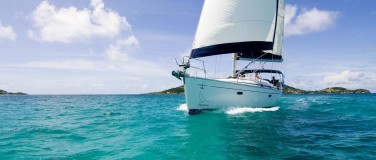 The Sun Odyssey 47 by Jeanneau,  is a highly comfortable sailboat and has excellent sea keeping qualities.
The interior of the boat is made of a good size square and 4 cabins: 3 cabins with double beds and one cabin with a bunk bed. There is also an extra bed in the square.
Saint Lucia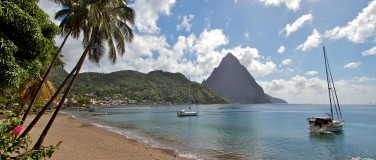 Saint Lucia is a sovereign island country in the eastern Caribbean Sea on the boundary with the Atlantic Ocean. Part of the Lesse Antilles, it is located north/northeast of the island of Saint Vincent, northwest of Barbados and south of Martinique.
It covers a land area of 617 km2 (238.23 sq mi) and has a population of 174,000 (2010). Its capital is Castries.
Saint Vincent and the Grenadines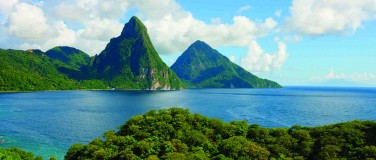 Saint Vincent and the Grenadines is an island country in the Lesser Antilles Island arc, in the southern portion of the Windward Islands, which lie at the southern end of the eastern border of the Caribbean Sea where the latter meets the Atlantic Ocean. The country is also known as St. Vincent.